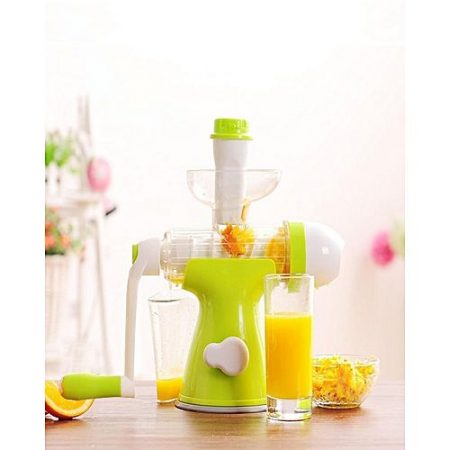 Brand City Fruit & Vegetable Juicer – Fruit Juicer – With Still Handle – hand juicer
₨ 3,000.00
This simple and ergonomic juicer will let you prepare juices In Easy Way Just in Few Minutes Create Juices and Mocktails In Easy Way in Minutes
This juicer has a simple manual operation.
All you have to do is just put the pieces of a fruit or vegetable in the Container of unit as shown in picture and start turning the handle Clockwise.
The juice will be collected in the container on the front.
Shipping charges will be confirmed on confirmation call.
For more information please contact 0348-2775273
Order Now!
Description
Product Information Colour green Shipping Weight (kg) 5