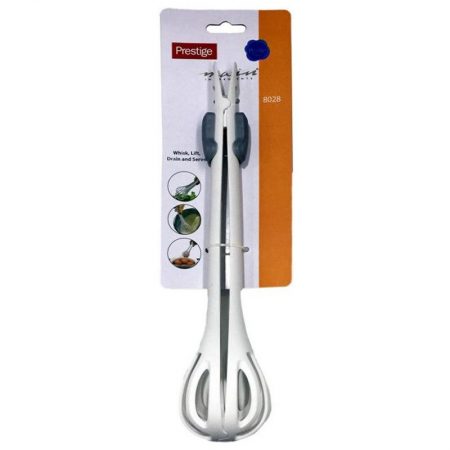 Prestige 8028 2in1 Whisk TM-K257
₨ 1,049.00
Description
Prestige 2 in 1 Whisk Tong features silicone which are suitable for all non-stick cookware and are perfect for scraping and combining ingredients together, preventing them from burning on the bottom of a pan.
HomeAppliances offers you the best Prestige 8028 2in1 Whisk price in Pakistan! What are you waiting for? Start carting and shopping only at HomeAppliances.pk!
Shipping charges will be confirmed on confirmation call.
For more information please contact 0348-2775273
Order Now!